Hello friends!

Started out as my tree topper~ was too heavy ended up as a one of a kind centerpiece.
Antique sheet music

A great big thank you to Amber and Brad From Shades of Amber for this great honor! Check out their blog it's full of fantastic Annie Sloan Chalk Paint projects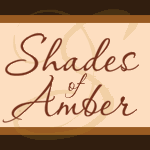 And also to
Elizabeth and Co
. for showcasing my work in their wonderfully inspiring weekly party! go check out their page for some delicious eye candy!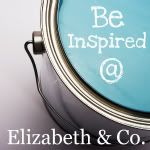 In the Past, Ive always had a real Christmas Tree, sometimes they are Huge and sometimes they look like a Charlie Brown tree but whatever their shape i love them just the same. This year i just couldn't fathom spending a ton of money on a real tree when i have all this house stuff to pay for before my home goes on the market ~ all too soon! So we got a little 5' tree. I though I'd be okay with that but once i got it home i realized it was simply just to short. So what better way to elevate it than putting on top of a vintage suitcase. LOVE IT!!
I may just do this next year too. I think it looks so cute.
Most ornaments on the tree are handmade by me ~ the clear bulbs have endless possibilities of what they could be stuffed with. this year I had a Vintage Paper theme going on. I used a whole book of antique sheet music and quite a few of yellowed to perfection, vintage books.
Of coarse, I couldv'e kept adding ornaments but my mantra this Holiday is SIMPLE. For me this season less is better.
Thank you for sticking around and reading my little blog!
Happy Holidays everyone!
Erica